BOOKING INFORMATION
We are still doing road shows, and are available for bookings on the road.
Contact us any time to set up a show date!
For Booking information, please contact:
Acuff Entertainment
P.O. Box 83
Everton, AR 72633
For tour dates or general information, please contact:
Acuff Entertainment by email:  acuffenterprises@hotmail.com
or by phone: 870-429-5915
The Kendalls Continue to Tour Today and Jeannie Kendall is Joined by Carl Acuff, Jr.
Jeannie Kendall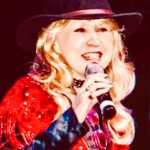 Jeannie and her dad, Royce Kendall, rose to fame with several number one hits, including "Heaven's just a Sin Away," which rocketed the young singer to  music world prominence. That song topped the country charts, was a minor crossover pop hit, and won the 1978 Grammy Award for Best Country Vocal by a Duo or Group.
The father/daughter vocal blending was perfect, never needing tuning in any studio. Their love for God, Country, Family, and Music came through in their voices, and created something that only occurs with family vocal timbre and is almost impossible to recreate. The Kendalls' career included 22 top singles, 11 top 10 hits and three #1 hits. They were honored with both Grammy Awards and CMA Awards.
In the years since her father's death, Jeannie has pursued a solo career, continuing to thrill audiences with new music. Her latest CD with Carl Acuff Jr. is no exception. Jeannie's powerful, sweet, clear voice is strong today as ever, and has found the perfect vocal match with the amazing harmonies of Carl Acuff Jr.
Carl Acuff Jr.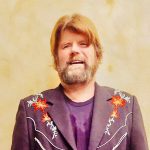 Remarkably, Carl Acuff Jr. adds the same timbre and harmony qualities to compliment Jeannie Kendall on their new CD You Got Me.
An established performer in his own right, Carl has been entertaining his fans for more than 30 years, performing as the headliner in the Carl Acuff Jr. Show, in Big C's Rock N Roll Review Show, in the Glen Campbell Tribute show The Wichita Lineman, and others.
He and Jeannie now sing as The Kendalls.